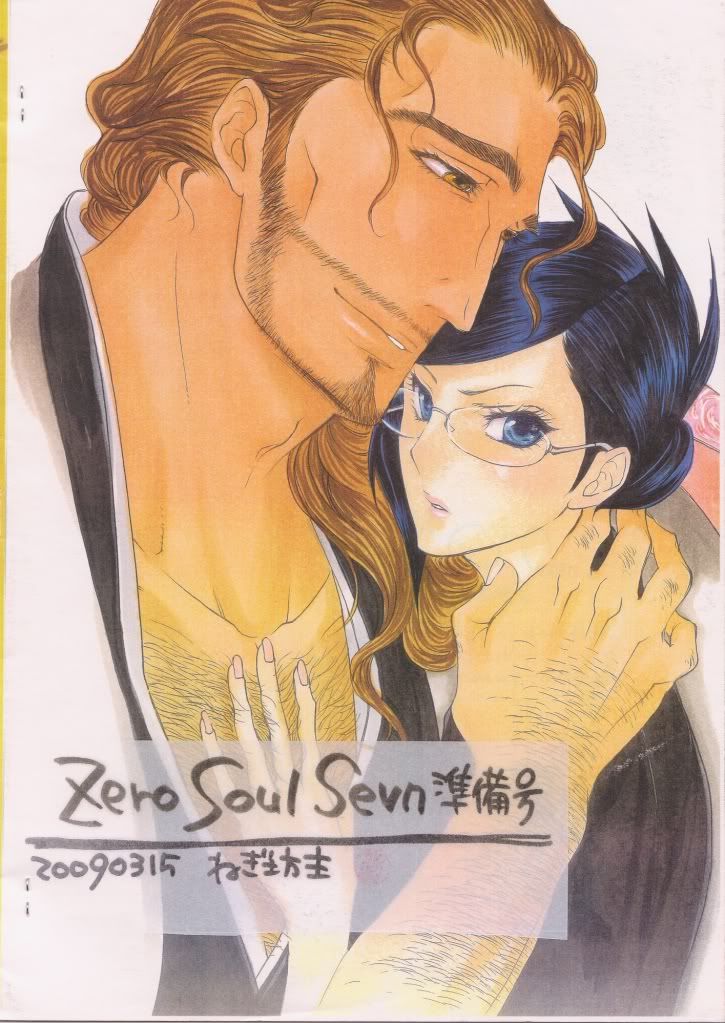 Title: Zero Soul Seven
Circle: Negibouzu
Publication Date: 2009.03.15
Pairing : Shunsui x Nanao
Genre: Hentai, rated NC-17
Scans: RAW
Length: 10 pages
Brief summary: Shunsui and Nanao are in the office. They have sex. (It's a really short story.)
This is an event doujinshi, so it was produced in very limited quantities and it's pencil sketches copied onto pink paper, with one inked drawing. The quality of the copy is not incredibly high, so don't be surprised. The file is a .zip, the scans are by me and they are raw. If anyone wants the HQ scans, I have those, let me know.
*If anyone has any clarification on the summary, or anything to add/change, please let me know.
This doujinshi is adult material and NSFW.
Download at MediaFire.
If you don't have an interest in the adult content, but you would like to see the ink sketch, it's the pink page below. I've also inserted some of Negibouzu's event schedules and a plastic page that I picked up with Zero Soul Seven. These are all from my
Photobucket.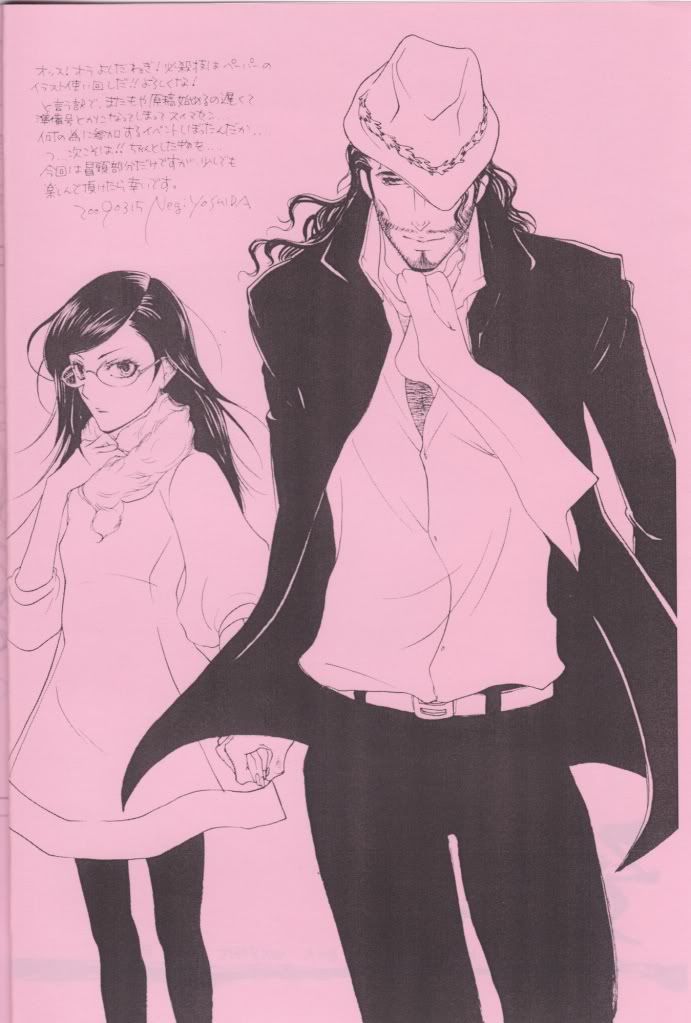 If you have any questions or comments, let me know!
This will be cross-posted to
shunsui_nanao
.