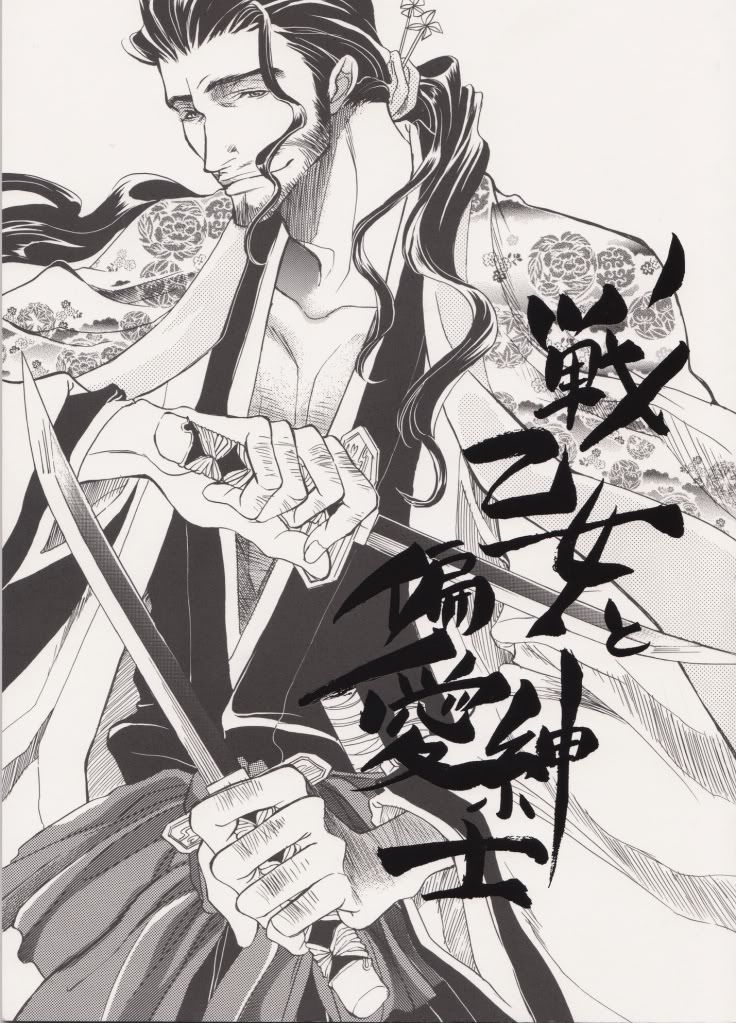 Title: Ikusa Otome no Henai Shinshi
Circle: Sarashina
Publication Date: 4 May 2005
Pairing: Shunsui x Nanao
Genre: Romance, rated PG
Scans: Raw
Length: 52 pages
Brief Summary: Nanao is working around the division. She receives a note sent by Shunsui, which annoys her. Third Seat Enjōji informs her that Shunsui is out fighting a Hollow. Nanao rushes to the scene of the battle, and is attached and injured by the Hollow. Shunsui kills the Hollow and goes to Nanao, but she refuses his help. The other division members arrive, and Nanao leaves. Later, Nanao is in her room while the other division members have a party. Shunsui comes to her room, and they talk. Nanao becomes angry and cries. They have a close moment, which is interrupted by the division members. Shunsui pushes the division members out, and turns back to Nanao, concerned that she is upset, but she's laughing. They talk and have another close moment.
The file is a .zip, the scans are by me and they are raw, so please forgive any quality issues. If anyone wants the HQ scans, I have those, let me know.
Download here at MediaFire.
*If anyone has any clarification on the summary, or anything to add/change to the title or publication date please let me know. I don't read Japanese, so this is just my best guess at the contents of the doujinshi.
If you have any questions/comments/happiness about the doujinshi, please feel free to share them.
This will be cross-posted to the
shunsui_nanao
community.