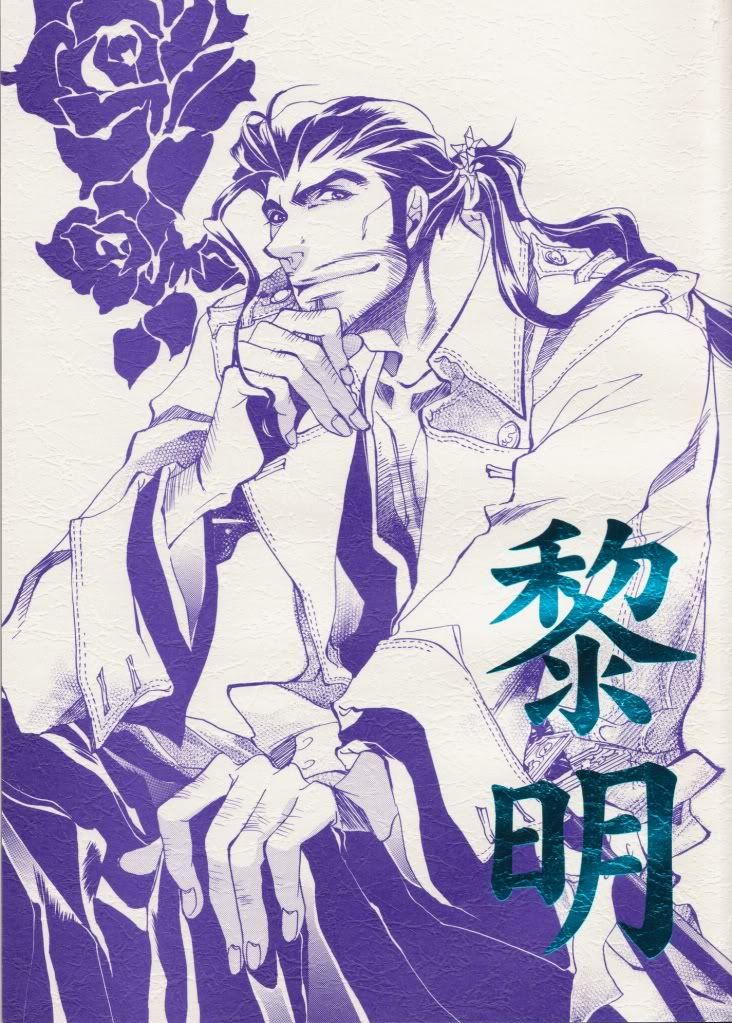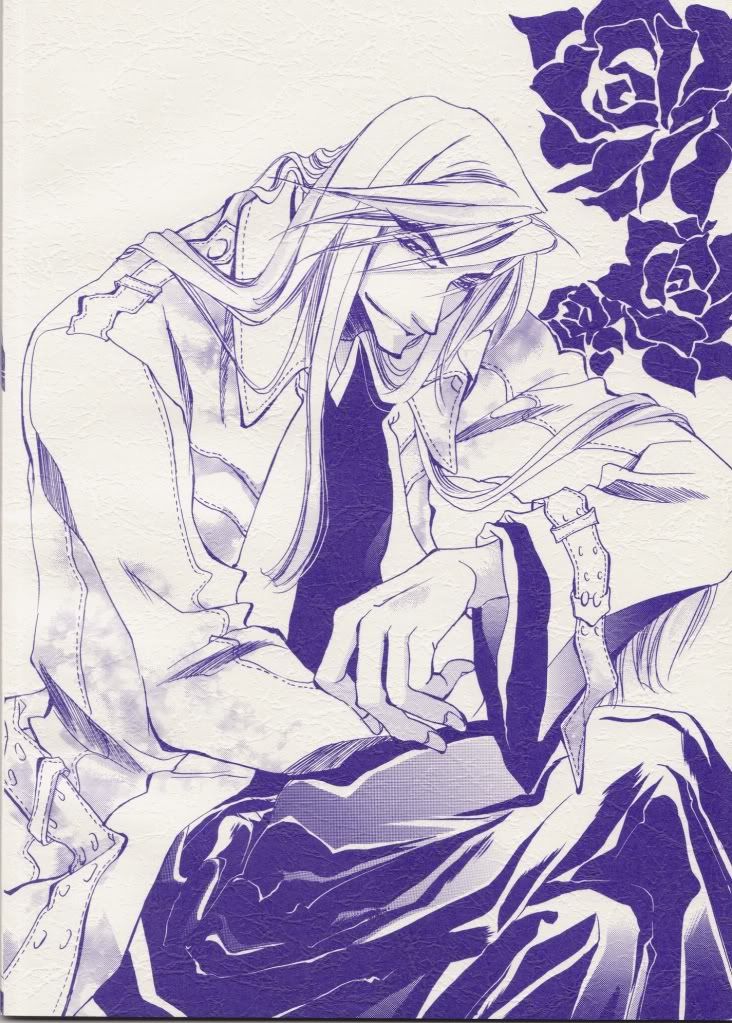 Title:
黎明
(Sunrise)
Circle:
更科屋
(Sarashina)
Publication Date: 2006.12
Characters: Ukitake, Shunsui, Nanao, Kaien
Genre: General, Rated PG
Contains: Remembered character death
Scans: RAW
Length: ~ 62 pages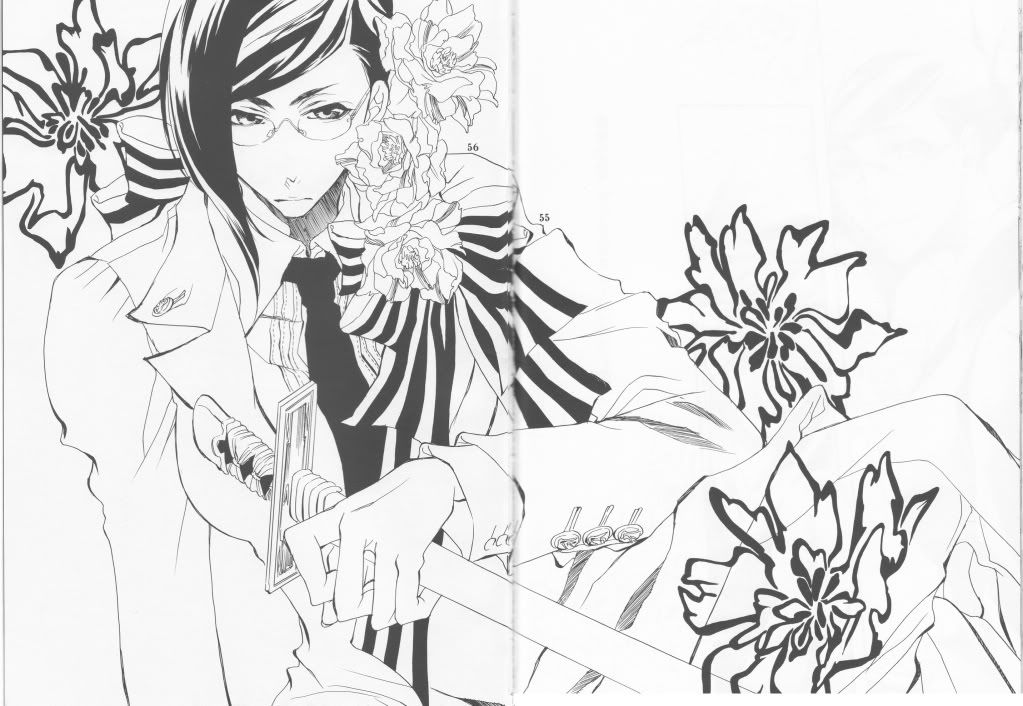 This doujinshi has some nice moments for Shunsui and Ukitake, Ukitake and Nanao, Ukitake and Kaien, and Shunsui and Nanao. Something for everyone!
Brief Summary: Shunsui is with a woman in his academy days. Later, he and Ukitake talk in their Academy uniforms. He's upset about the woman and Ukitake is concerned, but Shunsui laughs as if it's fine and chases women. In the present, Ukitake speaks with Nanao, who is upset. He finds Shunsui drinking and rebukes him. They drink and talk. Ukitake remembers Kaien and Kaien's death, and it disturbs him. Shunsui tries to comfort him. They talk about Nanao, and Ukitake remembers Kaien further. Later, Nanao comes and speaks to Ukitake; Shunsui is passed out/sleeping. Shunsui says something that upsets Nanao in his sleep, and she begins to leave. Ukitake stops her and talks with her. She stays, and touches Shunsui's cheek.
The file is a .zip, the scans are by me and they are raw, so please forgive any quality issues. If anyone wants the HQ scans, I have those, let me know.
Download here at MediaFire.
*If anyone has any clarification on the summary, or anything to add/change to the title or publication date please let me know. I don't read Japanese, so this is just my best guess at the contents of the doujinshi.
If you have any questions/comments/happiness about the doujinshi, please feel free to share them.
This will be cross-posted to the
shunsui_nanao
community.